What is COPD?
Did you know?
COPD is an umbrella term which includes condition like emphysema, chronic bronchitis and sometimes severe asthma. At least 200,000 New Zealanders have COPD though most people have never heard of it.
Anoro Ellipta is a ready-to-use device designed with you in mind. This means that most people with COPD will find it easy to use.
There are three simple steps: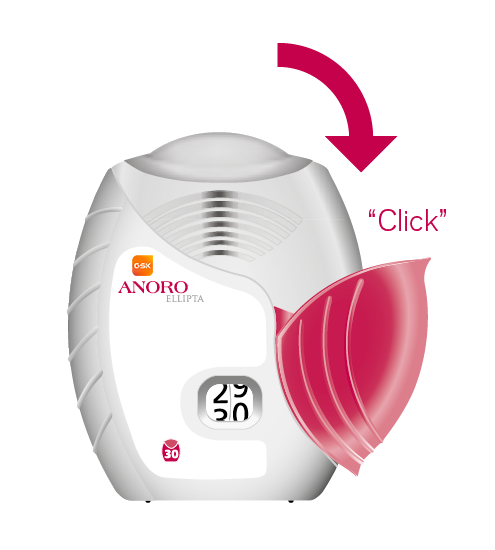 Step One - Open
Open the cover of the inhaler by sliding the cover down until you hear a click. The counter will count down by one number.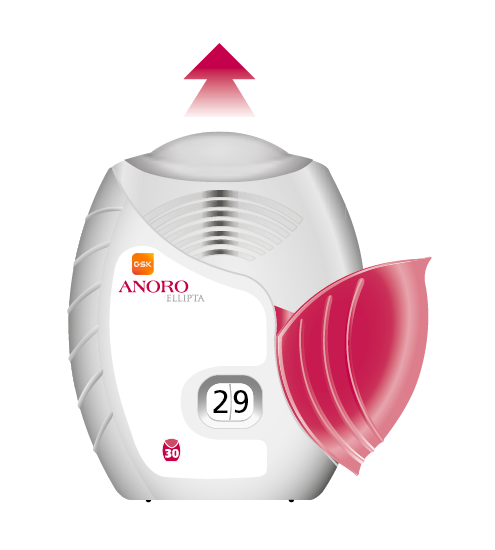 Step Two - Inhale
After clicking open, breathe out as far as is comfortable, away from the Anoro Ellipta puffer.
Put the mouthpiece firmly between your lips and take one long steady breath in through your mouth. Be careful not to cover the vent with your fingers when inhaling.
Remove the puffer from your mouth and hold your breath for about 3 to 4 seconds, or for as long as you can. Breathe out slowly and gently away from your Anoro Ellipta puffer.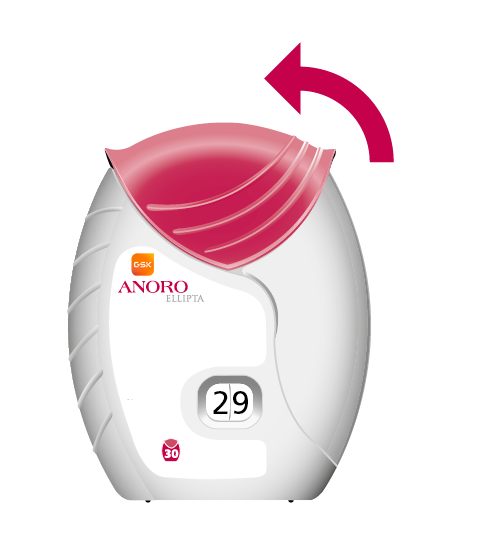 Step Three - Close
Close your Anoro Ellipta puffer by sliding the cover up and over the mouthpiece as far as it will go.